When we went to Hedeby Summer market last weekend, we bought two small pots from Helmut Studer, who makes excellent ceramics. The pots are mainly intended for cooking near an open fire, but it occured to us that with about 1l and 1.5l volume, they're excellent for storing food during a camp.
However, they came without a lid and I had seen an ingenious way of making a lid: Using rawhide.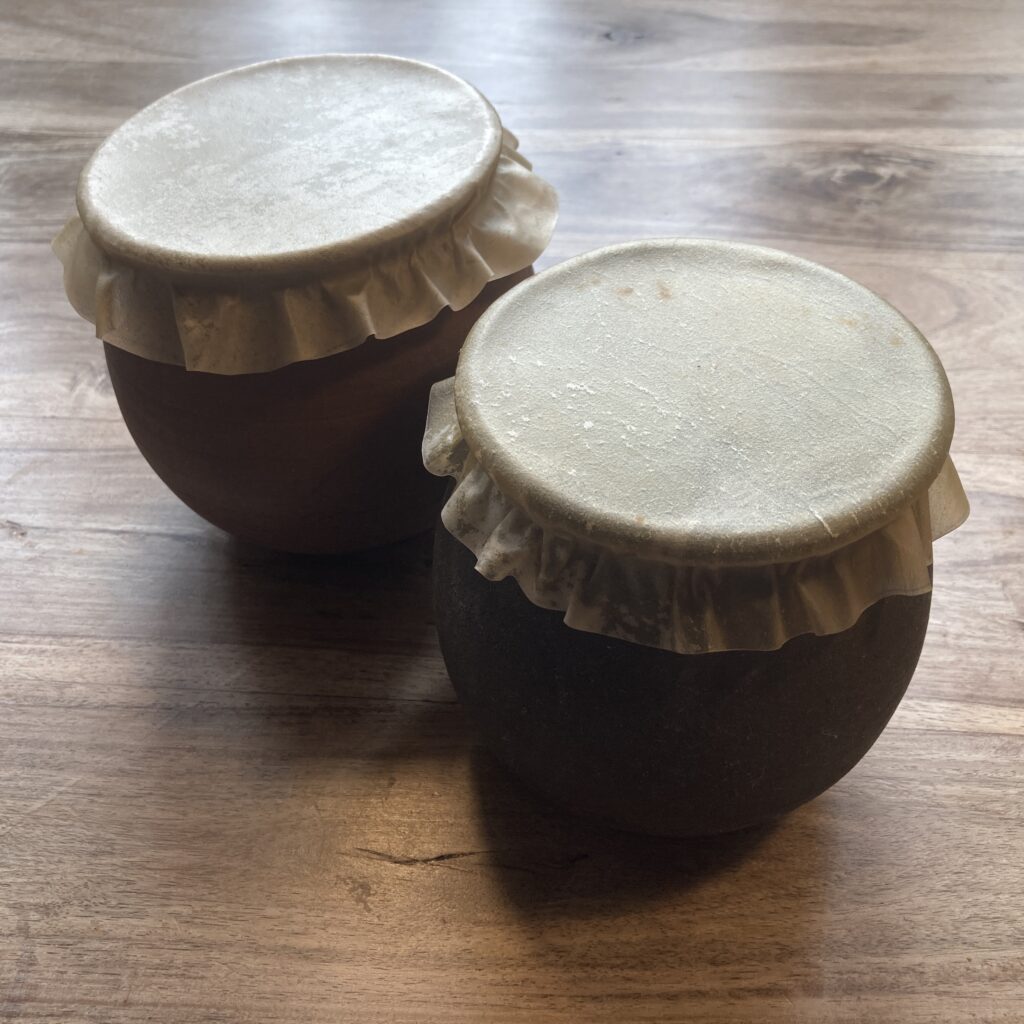 When we were back home, I found a small piece of thin rawhide which I had left from back when we used (historically inaccurate) rawhide lamps to illuminate our tent. I cut it roughly to shape, watered it for about one hour and then wrapped it around the pots with a thick rubber band – the kind of rubber band that we use for "Weck jars" in Germany.
I let the rawhide dry for a day and when I came to see the result, it held onto the pots so strongly that I had to exert some force to get it off them. It's even almost watertight and prevents about 99% of spillage, should a pot fall over. All of this without any additional method of tightening.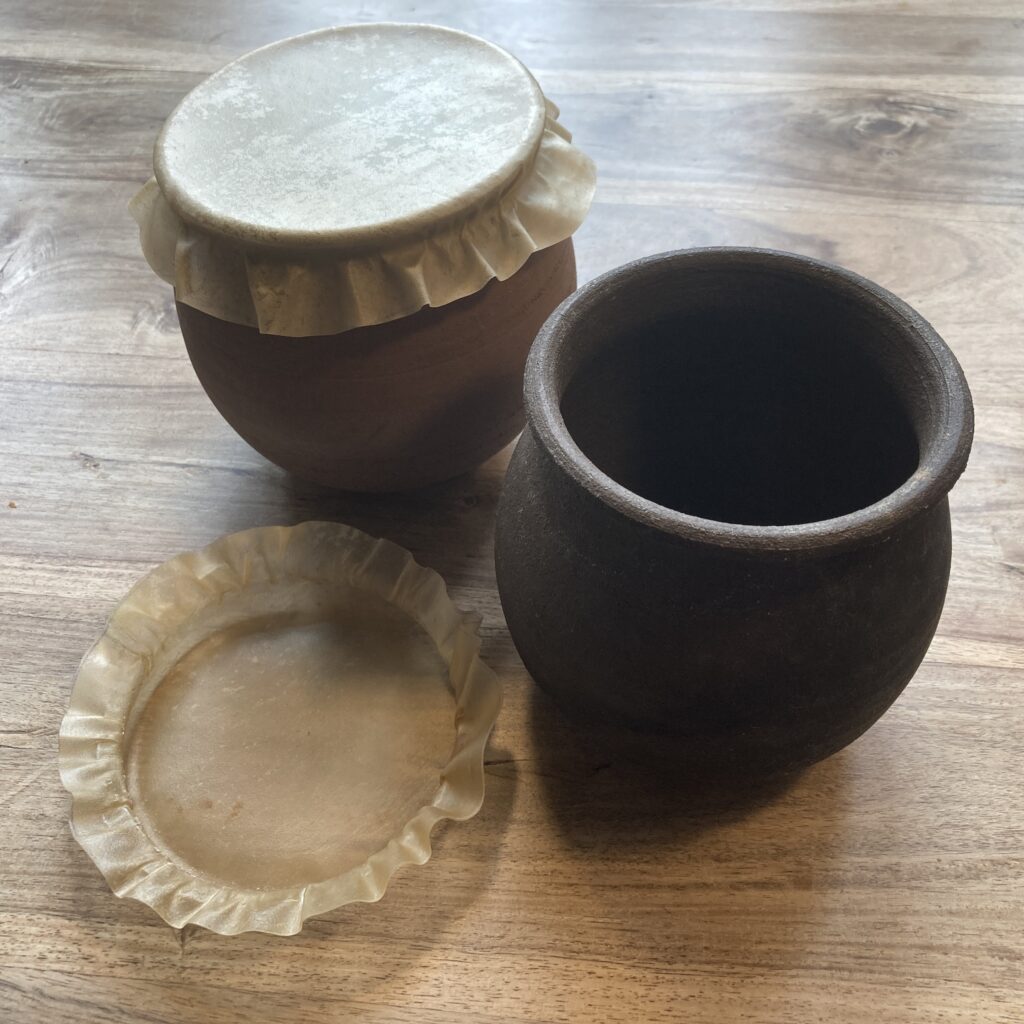 This way, we can use the pots for storage and transport of loose food (think peas, or grain, or soft cheese) when we don't need them to cook.
This use of rawhide skin is conjectural, as far as I know – meaning that there are no actual finds to support it. Therefore, it should be treated with a little caution in a highly accurate reenactorial environment.